I thought that 2022's "Year in Review" video – my annual showcase of every game through which I've played – was coming in later than normal. Despite getting started on the editing well before the end of November, back-to-back illnesses and holiday travel made an early release impossible this year. Fortunately, YouTube tells me that, since I started including every game in these collections back in 2019, these videos have consistently landed on the 12th or 13th.
Whether it's early or late, 2023 marks the beginning of something new for me. Here's a look at what made it happen.
The Games
I played through 73 games in 2022 across 30 different platforms, one of which was emulated (Atari 2600) and another of which was a bespoke plug-and-play title. This left eight owned platforms unplayed, but it's still a personal feat, considering I started out the year saying I'd focus less on the GameTZ-inspired goal of playing one game per platform and more on clearing out my backlog of high-priority titles and owned physical games, regardless of their platform.
2022 was the Year of the Portable. The Steam Deck launched in February, and receiving mine a few months later completely changed the way I bought and played games. Nine of this years completions were PC titles, including Gris, the first game I played through entirely on the Steam Deck. In a more retro mindset, my pre-order for the Analogue Pocket finally resolved, and I fell in love instantly. I played through eleven games on the new Pocket handheld, whose incredible visual filters and pixel simulation have dethroned my MiSTer and modded Game Boy Advance SP as my preferred ways to play handheld titles. As OpenFPGA continues to see enormous community support, I'll likely start to use the platform as a means of exploring home console titles as well.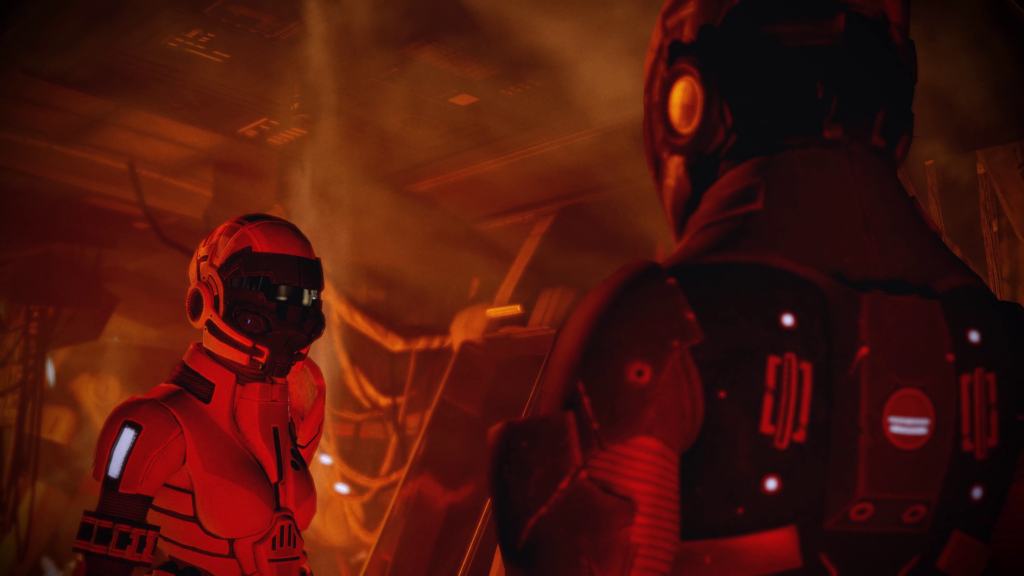 For years, I've carried three notable games at the top of my backlog: Final Fantasy XII, the original Need for Speed: Most Wanted, and Mass Effect 2. I've started countless excellent games and left them incomplete, but these three have always stood out as exceptional games that I adored but tragically left hanging. Last year, the first of the three fell when I closed the book on Final Fantasy XII. This year, over the summer, I finished the remaining two. With my three highest-priority games out of the way, I was able to complete a bunch more unfinished games – WipEout 64 and Ultimate Spider-Man among them – as well as dust-collecting physical games that have been in my collection for what feels like forever, especially a number of 3DS titles that didn't get a digital release.
As the first full year since the start of the pandemic that started to feel "normal", I expected 2022 to be a lighter gaming year than the past few, which benefited from the additional time spent at home. By mid-year, my completion list was significantly shorter than in years past.
Then, July became Ninja Turtles month at GameTZ.
As a long-lapsed fan of the Turtles and their franchise, I dove shell-first into the challenge to beat any Ninja Turtles game, completing twenty by the end of July and a grand total of twenty-two before the year was out. The full hit list includes personal favorites like Teenage Mutant Ninja Turtles IV: Turtles in Time, obscure oddities like Teenage Mutant Ninja Turtles: The Manhattan Missions, and Game of the Year wannabe Teeange Mutant Ninja Turtles: Shredder's Revenge; arguably the first fantastic Turtles game to be released in the better part of three decades.
That was just the first of three franchise deep dives. In October, the self-moderated Retro Talkshop Thread at GameTZ christened Castlevania month, awarding participants with an interlocking filmstrip badge for every game they completed. I played through ten Castlevania games in total, using this as an excuse to finally play through fan favorite Castlevania: Symphony of the Night and find that it lived up to its celebrated reputation. I was pleasantly surprised by Castlevania Chronicles as well, which takes the original Castlevania formula and polishes it until it shines.
As an aside, but my Castlevania Chronicles longplay video has inexplicably become the second most-watched video on my YouTube channel by a significant margin. I have no idea why!
It's also worth noting what didn't get played this year. 2022 was the first year in a long time that I didn't play through a Final Fantasy game; no replays, no first playthroughs, nothing. It wasn't because they weren't top of mind – 2022 was the launch year for the full series of Pixel Remasters, for better or for worse – but I may just subconsciously be saving ammunition for 2023. Theatrythm Final Fantasy: Final Bar Line drops next month, with big releases like Final Fantasy XVI and possibly even Final Fantasy VII Rebirth coming later in the year. In the meantime, Crisis Core: Final Fantasy VII Reunion is firmly cemented (behind the Retro Talkshop Thread's Game of the Month, of course) at the top of my backlog. Alongside Diablo IV, The Legend of Zelda: Tears of the Kingdom, and Tekken 8, 2023 is shaping up to be a year of big releases.
The Music
I started working on the 2022 Year in Review Megamix back in August, starting – as I usually do – with a couple of songs that I want to work with and then combing my collection for tracks that mix well with them. During the year, I had bumped into a remix of Alex M.O.R.P.H.'s "Turn It On" that seemed like the perfect way to kick off the video. Though the "turning on" to which the track's lyrics refer isn't exactly of the video game console variety, the major key and upbeat melody make it the perfect energy-setting tune for the next thirty minutes.
I wanted to bookend the mix with a Jorn van Deynhoven's remix of Craig Connelly's "Black Hole". It's an incredible track that quickly became a favorite. I never used it, though, reserving it for an Overwatch character showcase of Zarya and her iconic Graviton Surge ultimate ability. An early version of the 2021 megamix ended with "Black Hole" but I ended up taking it out, both for length reasons and because the combination of "Fortress" and "Will You Be There" was close to perfection as a conclusion to the set. I committed to ending the 2022 megamix with "Black Hole," however, with its big instrumentation, incredible drop, and thematic appropriateness to Mass Effect 2, which – like Final Fantasy XII last year – would cap off the G-roll as one of the biggest playthrough's of the year.
In my search for a song that was meshed with "Black Hole," I discovered Metta & Glyde's "Carry Me Home", a melodic and heartfelt track that still remains high energy, in spite of a long mellow sequence in the middle. I fell in love after one listen and new that it would be the perfect backdrop to Aloy and her adventures through Horizon: Zero Dawn. "Carry Me Home" and "Black Hole" crossfaded beautifully, with Katty Heath and Christina Novelli's voices melting together magically. And I mean "magically" in an almost literal sense because when I tried to duplicate the miracle in a later edit, I simply couldn't do it, opting instead to splice the fade from an earlier mix version.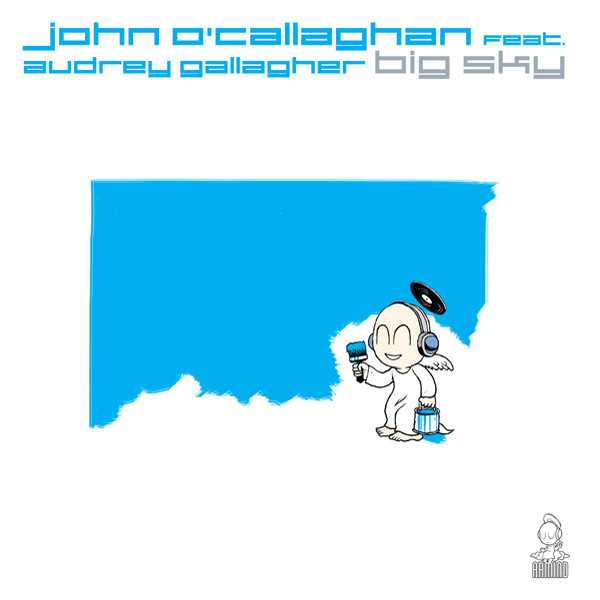 Knowing that all three Kid Icarus games and a certain red-suited wallcrawler would be making appearances in the video, I wanted to figure out a way to incorporate John O'Callaghan's "Big Sky" into the mix. While the song does gradually build towards a big climax, it proved to be really difficult to integrate with the other high energy songs in the mix. In a moment of defeat, I considered swapping the song out for another Audrey Gallagher-baked track that had better energy but lacked the cheekiness of putting a song about the sky against two heroes that spend most of their time in it.
In fact, a lot of songs in the megamix were difficult to integrate. Many of the vocal trance tracks have energy curves that are asymmetric, making it difficult to trim out segments in the middle of the song while sounding seamless. Other tracks – like Abstract Vision's "The Very Center of Me" – feel very high energy, but it takes so long to reach that peak that there isn't much song left with which to work. Otherwise, it just felt like an embarrassment of riches. So much of the music was epic – loud, cinematic, and impactful – and I had a hard time trimming away what felt like good sound in the name of creating something that clocked in at around 27 minutes; roughly three minutes per song.
The 0.1 version of the megamix reflected that with its 36-minute runtime. When that version was completed, it still seemed like 2022 was going to finish with a body count of about 50 games, which would be difficult to stretch out over a 25-minute video. After a frustrating editing session, I even considered tossing my existing tracklist out entirely and created a new harmonically-sound set from scratch. A breakthough finally brought me the clarity I needed. Adam Ellis' "Outside Myself" provided a final easy-to-edit vocal trance track, and it – along with a selection of non-vocal tracks – rounded out the final mix, which clocked in at just over 25 minutes.
The Video
Most games have an eight-bar footprint except for a handful of games with longer playtimes whose segments swelled up to sixteen bars. Like Final Fantasy VII Remake in 2020, and Metroid Prime and Final Fantasy XII in 2021, a handful of significant titles get their own longer setpieces. This time around, those keystone titles were more numerous, each one tied to the track that best suited its themes.
Subsurface Circular is a difficult game for which to showcase footage, but I can think of no better application for the game's hilarious Listener robots than to kick off the video with their heads bobbing along to "Turn Me On." The track continues on to back a grab bag for games that didn't fit into any of the other buckets that formed during the editing process – "games for the sake of gaming" like LEGO Rock Band, NBA Jam: Tournament Edition, and Dynamite Cop.
Twenty-two Teenage Mutant Ninja Turtles games needed to be squeezed into the video. While none of the nine tracks in the megamix invoke the show (especially the late 80s iteration), "Into the Wild" and "Outside Myself" seemed as good a place as any. The former track backed footage from the Turtles' early 2D titles, whereas the latter backed footage from the Turtles' 3D and modern titles. The chapter closes out with a long segment featuring footage from Teenage Mutant Ninja Turtles: Shredder's Revenge, the latest game in the franchise and the first keystone game to be featured in the Year in Review video.
The music takes a slightly darker turn with Super8 & Tab's "Irufushi", as does the footage, focusing on games that have a darker or spookier tone like Diablo II Resurrected and Super Ghouls 'n Ghosts. Lunar: Eternal Blue closes out the track as another keystone game, gradually leading into "The Very Center of Me," which slowly builds into a charged-up monster. The crescendo sounded great as backing to the new racing games on my list this year, so the track is accompanied by footage of WipEout 64, Ridge Racer 3D, and – of course – an extended sequence featuring Need for Speed: Most Wanted.
"Big Sky" – the source of so much headache during the editing process – finally drops next to focus on Pit and Peter Parker. All three Kid Icarus games and two Spider-Man games are featured here with extended sequences for Kid Icarus: Uprising and Marvel's Spider-Man Remastered. A few more games with "floaty" main characters – Kirby Super Star and Deathsmiles – leave their footprint before things get spookier again.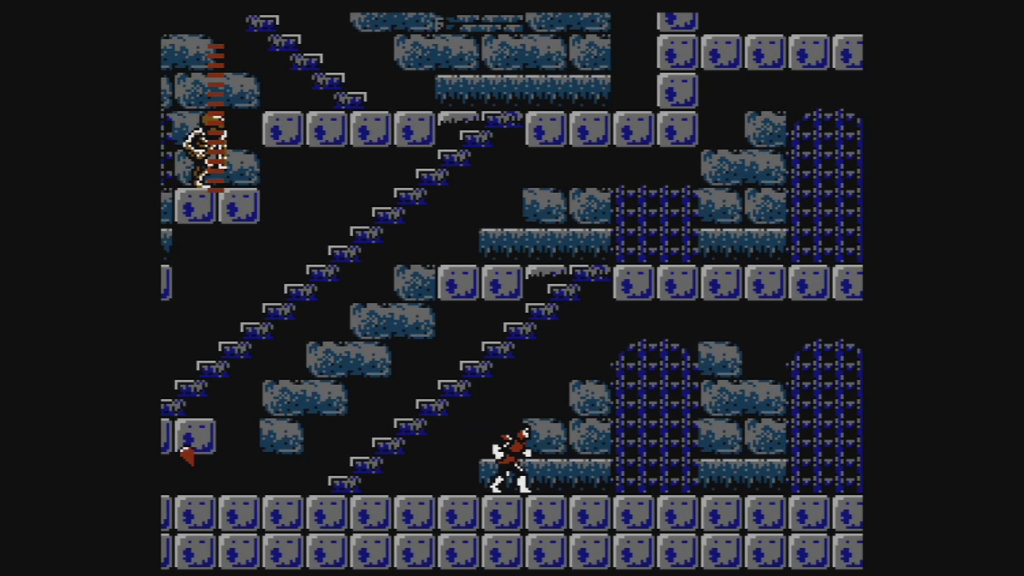 Andrew Davies' "The Journey" backs ten Castlevania games, starting with the handheld 8-bit titles and eventually working our way up to Castlevania: Symphony of the Night and Castlevania Chronicles. The drop dramatically gives way to "Carry Me Home" and footage of some of the more heartfelt games from my 2022 playthroughs. Gris and Stray show up here, with most of the segment devoted to Horizon: Zero Dawn, which gets the most screentime in the video thusfar.
E.T. the Extra-terrestrial also makes its unceremonious appearance here. Hey, it had to be somewhere.
The video closes out with a beautiful transition – both sonically and visually – from "Carry Me Home" and Aloy to "Black Hole" and AVICII Invector. An enemy firebomb seamlessly melts into an Invector wormhole just as Katty Heath and Christina Novelli's voices melt into each other. Buffered by a few other space games, the showcase ends with an excellent segment featuring Mass Effect 2, starting with action-packed clips from various cutscenes, moving on to battle sequences, and ending with some of Shepard's softer moments. The last shot of game footage that we see is the Normandy II entering the Omega 4 relay, warping into the abyss as the R2Kade logo warps back into view.
Yeah, about that…
I've been using the "Chronicles of" branding since 2006, when I started creating simple Final Fantasy XI videos and sharing them with linkshell members. The title was taken out of mothballs almost ten years later when the videos covered content of the modern era, and when the Rentwokay of Final Fantasy XIV started to make an appearance. It survived two years of Overwatch videos and has just completed three years of multi-platform showcases, and now, it's time to move on with something new. It's just too bloated for a YouTube title field, and while all my adventures in various persistent online world certainly felt like "chronicles," many of the games I play and feature these days are just fun romps, especially from the retro era.
Viewers are introduced to R2Kade at the very start of the video. The 2022 Chronicles of Renaissance 2K intro starts to play, but it quickly starts to glitch out, eventually giving way to the new R2Kade intro sequence right when the game's title card would traditionally appear. The music abruptly shifts to the 2022 megamix here and shows the remainer of the R2Kade intro before leading off the showcase with footage from Subsurface Circular.
The Chronicles aesthetic leaned heavily into space and glitch effects. The intro sequence gradually assembled the R2K logo from game footage with a fast-moving wormhole background, and titles would spark into view like a transmission takeover. In contrast, R2Kade uses a much simpler "black on white" look with clean titles and transitions, and an intro that's more about highlighting games that are important to me personally than taking the viewer on an epic journey through space.
Just like the videos themselves.
Let's have some fun.